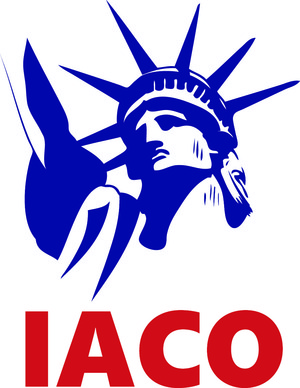 IMMIGRATION AND AMERICAN CITIZENSHIP ORGANIZATION
Newsletter
The Immigrant Guide
Movement on the Visa Bulletin is controlled by the US Department of State and is subject to a variety of factors that are beyond the control of any attorney or representation firm. These factors include, but are not limited to, annual visa quotas established by Congress, demand for visas, administrative delays, and changes in immigration policy.
Secretary Mayorkas determined that an 18-month extension and redesignation of TPS is warranted due to Venezuela's increasing instability and lack of security caused by persistent humanitarian, security, political, and environmental conditions. This redesignation provides temporary protection against removal as well as employment authorization for individuals who were in the United States before July 31, 2023.
If your first day of family leave is more than 14 days after your last day of covered employment in New Jersey and you do not have an employer-approved leave of absence, you may be eligible for Family Leave During Unemployment Insurance (FLDU), a combination of family leave and unemployment insurance.
ID.me is a digital identity protection specialist that collaborates with NJDOL to verify the authenticity of identities, preventing impersonation attempts. By undergoing identity verification through ID.me, you grant permission to share your data collected during verification with the New Jersey Department of Labor.
In the fight against the COVID-19 pandemic, misinformation and myths around the vaccine have spread, hampering the global effort to achieve widespread immunity. To address these misconceptions, it is essential to rely on credible sources for accurate information. Here some of the most common myths are debunked.
One of Social Security's top priorities is to support the efforts of beneficiaries with disabilities who want to work by developing policies and services that help them achieve their employment goal. The Social Security Disability Insurance (SSDI) and Supplemental Security Income (SSI) programs include a number of employment support provisions commonly known as work incentives.
You have received this message because your email is registered in the IACO contact list. Please do not reply to this email, as it has been sent from an email address that is not monitored. The information contained in this email, and in the attached electronic files, is for the exclusive use of its recipients and may be considered confidential or privileged; For this reason, whoever, for their own or another's benefit or to the detriment of another, discloses or uses the information contained in this communication will incur legal sanctions. If you receive this message in error, we ask you to: notify its sender, delete it and refrain from copying, printing, forwarding or using any other mechanism of use or disclosure (in whole or in part) of it.
Copyright © 2022 IACO Immigration and American Citizenship Organization, Inc. All Rights Reserved.